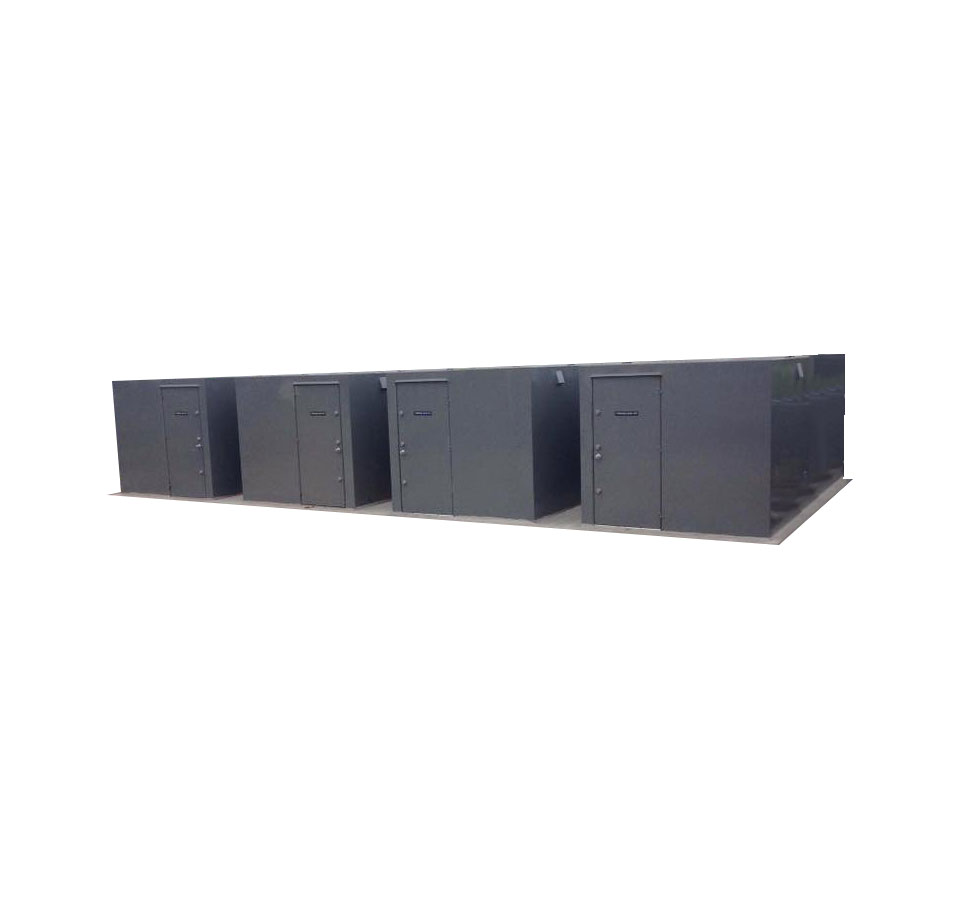 Meets/Exceeds FEMA 320, 361, and ICC 500 protocols
Reinforced with steel rebar, fiber mesh and poured with a minimum of 6000 lb psi concrete
Community Shelter
Safety Officers and School Board officials, do you need you need a Community Safe Shelter for your business or school? Storm Defense Shelters in Kansas can help keep your employees and students safe during tornadoes, sever weather and in the case of violent intruders.  Our above ground community storm shelters are engineered, tested and meet the highest quality standards at a competitive price. We can install one or a series of shelter units depending on how many you need to protect.
Our Community Shelters
These incredible above ground Community Shelters can be installed outside or even inside a large building. They are tested and approved to meet or exceed FEMA 320, 361, and ICC 500 protocols. They have undergone the rigorous testing by Texas Wind Institute to ensure protection against flying objects being fired like missiles by 250 MPH winds. They are quickly accessible to those you are wanting to protect on the job or at school. They have all the ventilation needed to sustain people safely through danger. We offer a ten-year warranty against any leaking or flooding. Every shelter is reinforced with steel rebar, fiber mesh and poured with a minimum of 6000 lb psi concrete.
OHSA Requirements for Storm Preparedness
Safety Officers and School officials know it is their responsibility to make certain their personnel and any visitors in the case of a tornado/sever weather affecting their place of business  as per OSHA requirements.
Develop a system for knowing who is in the building in the event of an emergency
Establish an alarm system to warn workers
Test systems frequently
Develop plans to communicate warnings to personnel with disabilities or who do not speak English
Account for workers, visitors, and customers as they arrive in the shelter
Use a prepared roster or checklist
Take a head count
Assign specific duties to workers in advance; create checklists for each specific responsibility. Designate and train workers alternates in case the assigned person is not there or is injured
Kansas and the central Plains states know far too well how deadly tornados can be. Storm Defense Shelters want to help you provide greater safety to your employees and schools—no matter how small or large. Contact us today. We are committed to keeping you safe.
Call for Pricing or Get A Quote Online
Get the most functional storm shelter available to keep your family safe.
Call Now
Get A Quote